Troop, Group, and Family Camp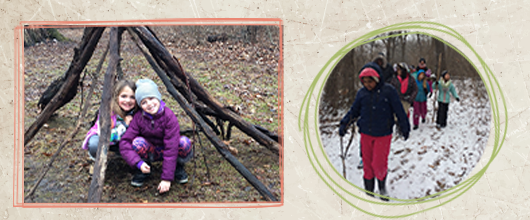 Custom In-Person Programs



We have awesome, in-person custom programs that you can request for winter and spring 2021!
Schedule a day program for your troop at one of our camps (or gathering places in the warmer months). Connect, have fun, and enjoy an in-person Girl Scout experience in our outdoor facilities! An experienced facilitator will guide your group in the activity from our menu of options, while maintaining a safe environment for all participants. Request a program with our online scheduling tool and learn more below!
Before scheduling please note the following: All custom in-person programs will cost $15/girl. Adult chaperones will not be charged but will still need to register. Each program will have a minimum of 5 girl participants and a maximum of 7-8 girl participants along with 1-2 adult leaders to align with current COVID-19 guidelines. All programs will take place in an outdoor location with access to outdoor bathroom facilities (portable or pit toilets). No buildings will be open for use, including flush toilets. Please be sure to come prepared and dress for the outdoor weather.
Save These Dates! Winter and Spring Outdoor Events
You're invited to join us for our outdoor events this winter and spring. Girls of all ages can experience the outdoors through outdoor hikes and exploration, crafts and experiments, observation and skill building, and so much more! Play in the snow and warm up on a winter walk or join us in the warmer months for our camp open houses and to explore the outdoors as the snow melts away and new growth starts to appear. Find these outdoor adventure opportunities by checking out our program registration site linked below.