Registration:
Please be advised that due to the high demand, our registration process may take longer than expected.
We're so excited to launch our programs for summer, because we have in-person and virtual opportunities for Girl Scouts to get back in the swing of things.
 New Tools for Resilience Training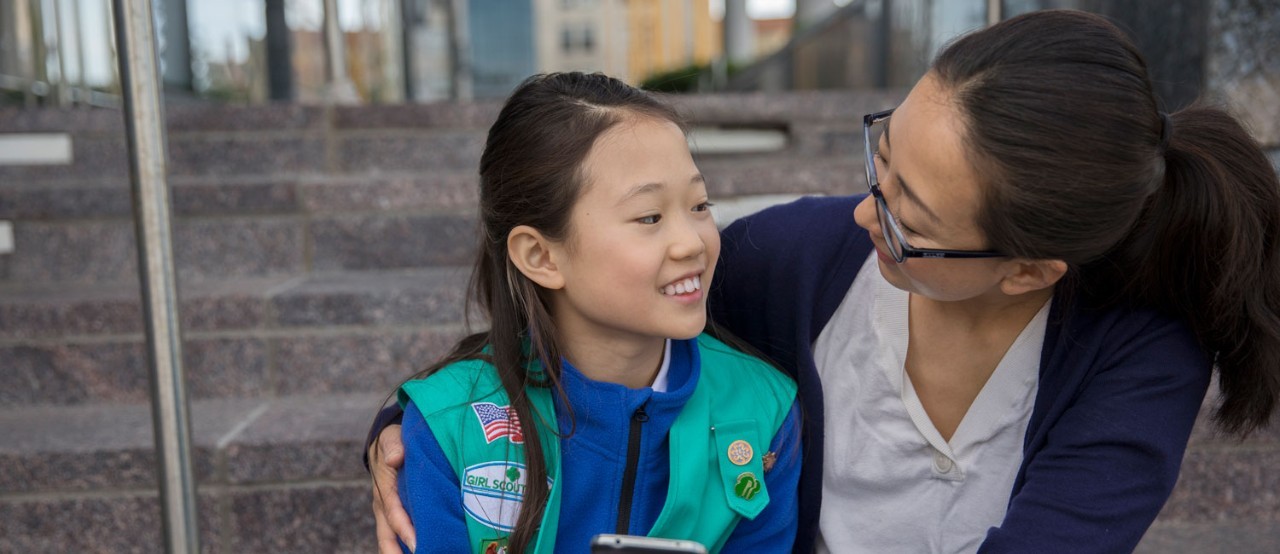 With expertise and research from the Center for Childhood Resilience at Lurie, Girl Scouts GCNWI is equipping adult mentors with the skills to communicate, be resilient, and lead effectively through our Tools for Resilience training available now in gsLearn.
Become inspired by GCNWI girls and read up on new Girl Scout stories every week.
For more than 100 years Girl Scouts has stood for making the world a better place, and pledged to "help people at all times." Those words carry great weight and responsibility and inspire us with strength as we denounce institutional racism, violence, injustice, and inequity.
Are you or someone you know looking to help pay for college or start the summer in a meaningful way? Apply to be a part of the Girl Scouts GCNWI AmeriCorps VISTA program and help build girls of courage, confidence and character in communities throughout the Chicagoland area. 
 Save With an Extended-Year Membership for Just $35!
Join Girl Scouts by June 30 under our "Extended- Year Membership" promotion and you'll cover your membership cost for both the current year and the next!  Check out the perks of you'll receive with your new Girl Scout membership! 
 Girl Scout Voices Count Survey
On April 4, we'll be conducting our Girl Scout Voices Count  survey of Girl Scouts, parents or caregivers, and troop leaders (service unit volunteers will be surveyed in May). The feedback you provide is so important as it helps us improve Girl Scouts programs and services. As a thank you, everyone who completes the survey will have a chance to win one of several gift cards. We're looking forward to hearing what you have to say!
If you have any questions, please email surveys@girlscoutsgcnwi.org >
Volunteer Essentials is designed to support busy troop volunteers on the go. You can easily find what you need to get started on your Girl Scout journey and search for answers throughout the troop year.