---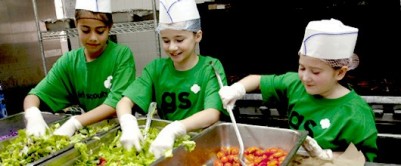 Make a difference by doing this MLK Day by participating in a Day of Service to honor the work of Dr. Martin Luther King, Jr. Find an event near you!
Continue >

Registration closes Jan. 31! Brownies, Juniors and Cadettes can travel with their mom, grandma, or favorite female adult friend on a 3-day, 2-night trip to St. Louis, MO, this July 27 - 29.
Continue >

Girls in grades 6 -12 (Cadettes, Seniors, and Ambassadors, and even non-Girl Scouts) can learn from real-world law professionals how to plan and prep for trial. This multi-series program culminates in a mock trial at a real courthouse! 
Continue >
---
Earn the Girl Scouts' Highest Awards!
Bronze. Silver. Gold. These represent the highest honors a Girl Scout can earn. All three awards give you the chance to do big things while working on an issue that's captured your interest in a big way. Do you know a girl who is ready to be a part of this prestigious group of young women who are changing the world?

Watch this video of National Gold Award Girl Scouts who are addressing society's grand challenges and working for a better tomorrow by driving meaningful change today! Read more on our blog!