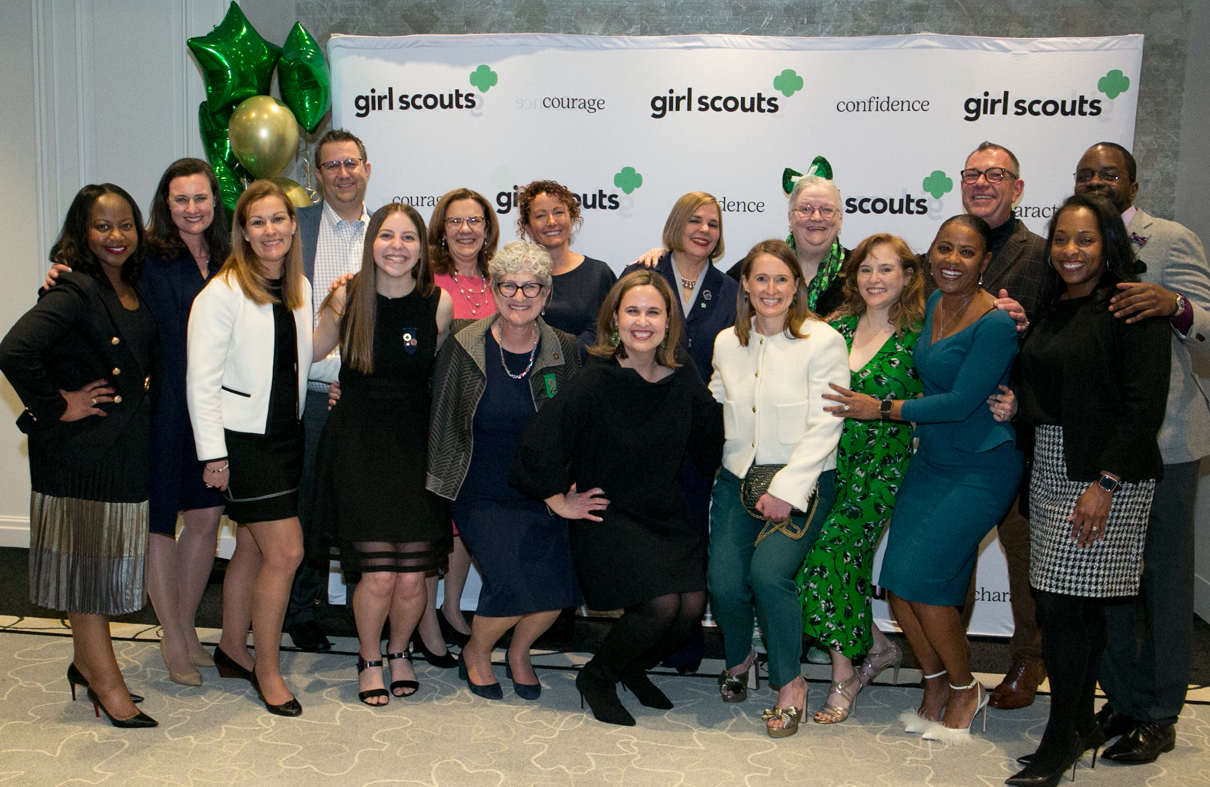 Board of Directors
Girl Scouts of Greater Chicago and Northwest Indiana is governed by a volunteer board of directors composed of women and men who believe in the value of Girl Scouting and the program's ability to build girls of courage, confidence and character, who make the world a better place.
Board members use their professional expertise and personal perspectives to make decisions that provide leadership for the council and establish its policies and bylaws. These governance volunteers represent our membership and reflect its diversity, including geographic, racial/ethnic, gender, age and socio-economic. Board members are elected by the full Delegate Assembly.
President
Kathy Scherer
Deloitte Tax LLP 
First Vice President
Josephine M. Bahl
EY
Second Vice President
Jennifer M. Mikulina
McDermott Will & Emery LLP
Third Vice President
Sherina Maye Edwards
Quarles & Brady LLP
Treasurer
Ann B. McAloon
Bank of America Merrill Lynch
Secretary
Sidney Dillard
Loop Capital Markets
Chief Executive Officer
Nancy L. Wright
Girl Scouts GCNWI
Directors
Duke Alden
Alight Solutions
Maureen Beal
National Van Lines
Theresa Boland
KPMG
Melissa Preston Carter
Capital One
James Dimitriou
Advanced Resources
Jennifer R. Evans
CIBC
Adrienne Fasano
Cushman & Wakefield
Traci Fiatte
Randstad USA
Jolanta Gal
Gartner
Cheryl Grace
Nielsen
Maureen Jamrock
Retired
Christina Konieczka
Ingredion Incorporated
Kevin P. McDonnell
McDonnell & Associates
Tamara L. Meyer
WellCare Health Plans, Inc.

Carla Michelotti
Carla Michelotti LLC
Tracie D. Morris
Exelon
Kimberly R. Reome
The Kenrich Group, LLC
Scott C. Saunders
HAVI
Violet Sistovaris
NIPSCO
Marcy Twete
ArcelorMittal
Austin Waldron
Retired
Monica M. Weed
Navigant Consulting, Inc.
Michael Wilson
MontellWilson, LLC
Sheryl L. Yasger
Discover Financial Services/Discover Network
Girl Representatives to the Board of Directors

Antoinette Gilliam
Jacqueline Jania
Christine Potermin
Jillian Scott
Tess Vasil