Volunteer Appreciation Month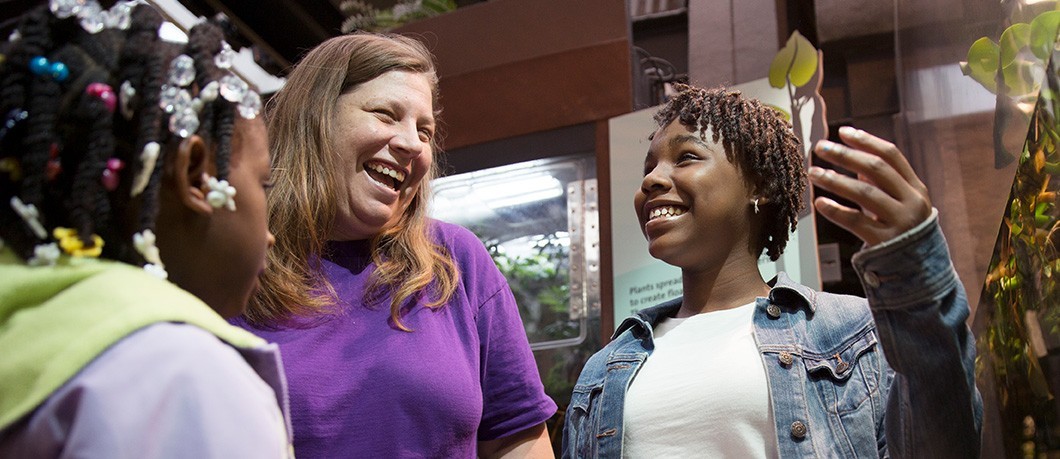 Because of YOU, They Shine! 
From troop leaders to cookie captains, you are the heart of Girl Scouts, and in this past year, you've kept our pulse strong.
This year we're commemorating National Volunteer Month by sending a shout out to all of our amazing council volunteers! Thank you for lending your energy and talent and for believing in the power of the girl. Thank you for giving girls the space to test their ideas and express their feelings about our ever-changing world.
We see the results. We see the confidence, the "we've got this" troop energy that only you can inspire. Because of you we have community. Because of you we have resilience. Because of you we have Girl Scouts. 
Additionally, every year on April 22—Girl Scout Leader's Day—we give extra kudos to you. Troop leaders: we love you, and we're forever grateful to you for being the role models girls look up to, especially in challenging times like these. 
From the bottom of our hearts, thank you!
6 Reasons We LOVE Our Volunteers!
A message to Girl Scout volunteers
Judith Batty, Interim CEO of Girl Scouts of the USA, couldn't let Volunteer Appreciation Month go by without giving thanks to our incredible volunteers. Hear how Girl Scout volunteers made a difference in her life, and see why volunteers are the backbone of this organization.
---
For all of April, show your favorite Girl Scout volunteers, like your troop leader or your cookie manager, how much they mean to you. Even if you can't see them in person right now, here are a few ways to show you care:
Celebrate Your Volunteer on Social Media 
Shout out your gratitude for all of your friends and family to see with these downloadable Volunteer Month Facebook Frames . Members can use them to show love for their volunteers; volunteers can use them to show their Girl Scout pride!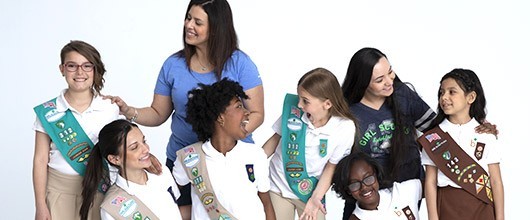 Other ways for families and Girl Scouts to share the love!
Nominate A Volunteer. It's important to honor adult volunteers whose services directly or indirectly support or enhance girl experiences in Girl Scouting.  The quality of the individual's accomplishments is a key factor for recognizing someone.  Whether formal or informal, volunteer recognition is a way to honor and celebrate accomplishments in Girl Scouts. Nominate a Volunteer 
Send a "Sweet" Recognition. Use these fun and easy to make Thank you gifts using some of your favorite candy and sweets! 
Call or video chat with them!
Personalize one of our predesigned card templates, one for younger girls and one for older girls. Add a straight-from-the-heart message then text or email it to your volunteer/s. They'll love hearing how they've made a difference in your life!
 Share across your social channels what makes your favorite volunteer (or volunteers!) so special to you—everyone could use something cheerful in their feed! And remember to tag @girlscoutsgcnwi and use #NVW2021 so we can follow the love!

---

 Not a Girl Scout volunteer?
It's not too late to embark on this incredible adventure! If you're looking for ways to have a powerful, lasting influence on girls in your community, we'd love to chat.