Welcome to Camp CEO 2021!
A Premiere Leadership Camp for Girls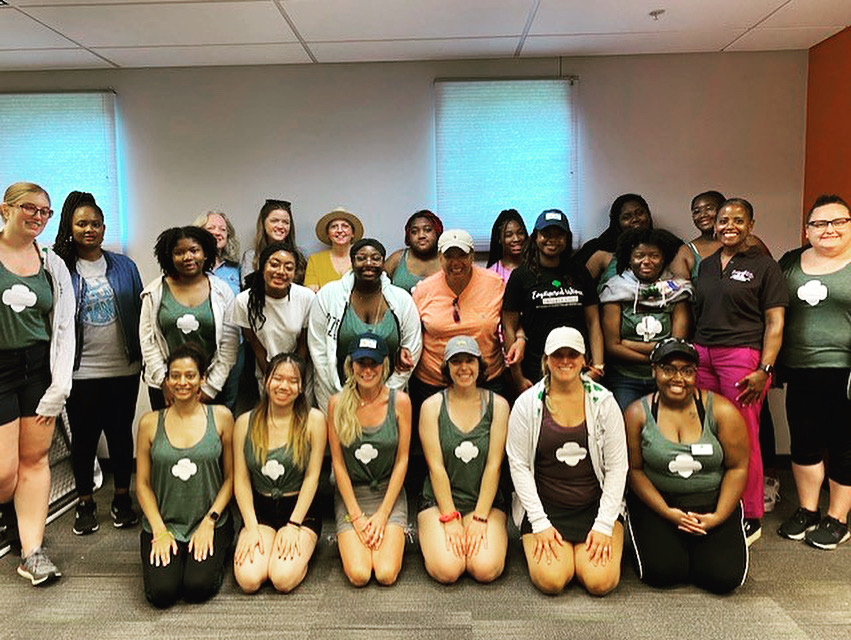 Welcome to Camp CEO! Since 2007, Girl Scouts of Greater Chicago and Northwest Indiana has hosted Camp CEO, the premiere leadership camp for girls. Now in its 15th year, we have reimagined what Camp CEO looks like in order to provide Girl Scouts with the most valuable leadership skills and training to take on whatever comes next in their lives.
Through attending Camp CEO a Girl Scout will gain:
Personal development (self-awareness, self-discovery)
Skill development (public speaking, conflict resolution, effective communication, problem solving, etc.)
Exposure to female mentors
Collaboration skills (team and group work)
Opportunities to build lasting mentor relationships
This year, Camp CEO will be a hybrid program running from July 26-30, 2021. The expectations for Camp CEO 2021 include:
Girl Scouts must register for the program and THEN complete the intake form they will be emailed. Intake forms are due by Friday, June 11. Failure to complete intake form will make the Girl Scout not eligible to participate. In this case, a refund will be issued.
Girl Scout must be entering grades 9-12 in Fall 2021.
Girl Scout and their assigned mentor must check in with each other at least once per day via email, phone, or virtual platform. Prompting questions will be provided.
Girl Scouts must be able to attend all parts of Camp CEO including in person days and virtual workshops. See tentative schedule below for more information.
Girl Scouts must complete a health history form prior to Camp CEO. The form will be emailed once the intake form is complete.
Camp CEO 2021 Schedule (tentative)
Monday, July 26 – 9am-5pm (in person)
Tuesday, July 27 – 10am-12pm (virtual)
Wednesday, July 28 – 10am-12pm (virtual)
Thursday, July 29 – 9am-5pm (in person)
Friday, July 30 – 9am-12pm (in person
*In person - Camp Greene Wood.
All participants will receive a Camp CEO box featuring items for the program, a patch, and fun swag!