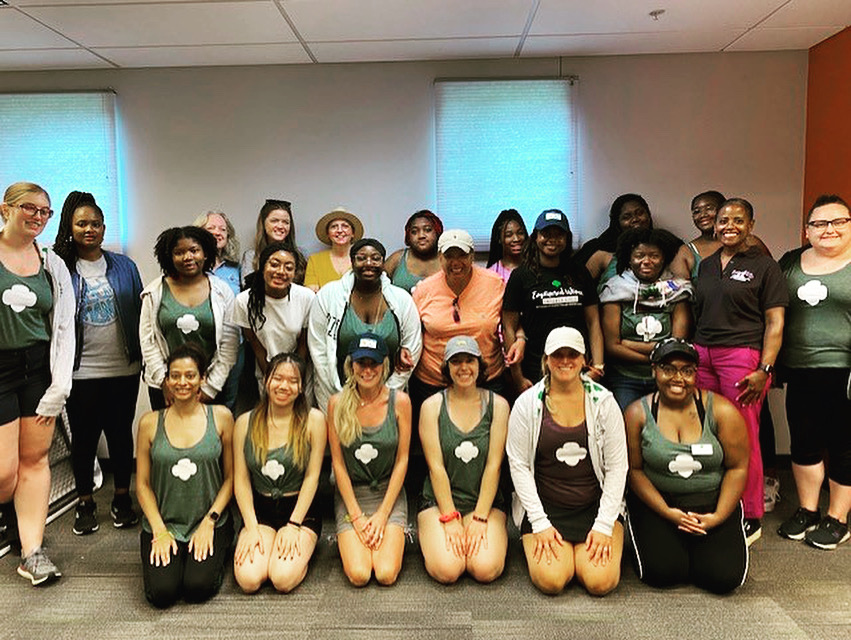 CAMP CEO
A Premiere Leadership Camp for Teen Girls
Since 2006, Girl Scouts of Greater Chicago and Northwest Indiana has welcomed Girl Scouts and high-level professionals from across our geography to Camp CEO, the premiere leadership camp for teen girls.
Now entering our 12th year, Camp CEO is bigger and better than ever. Girl Scout Seniors and Ambassadors, don't miss this exclusive opportunity!
CAMP CEO 2018
When: Monday, July 9 through Friday, July 13, 2018
Where: Camp River Trails, Sheridan, IL  
Who: High school girls (ages 14 and up; must at least have completed 9th grade and be entering 10th grade in the fall)
Tuition: $150 for registered Girl Scouts; $180 for non-Girl Scouts (financial assistance and scholarships are available)
Applications: Please see below for Application Process


APPLICATION PROCESS
Girls must complete an application and submit one letter of recommendation (from a teacher, community member, coach, Girl Scout volunteer, etc.).
Select applicants will be invited to interview within two weeks of submitting a completed application. Girls accepted into the Camp CEO class of 2018 will be notified within two weeks of their interview.
Apply early! Applicants will be accepted on a rolling basis and spots may fill.


WHAT HAPPENS AT CAMP CEO?
If accepted, girls will join a select group of young women from cross Greater Chicago and Northwest Indiana to learn, listen and share their dreams with some of Chicagoland's most accomplished women professionals.
For part of the week, girls are matched with a mentor who shares her interests, and together they'll build leadership and professional skills in a camp setting. These top-level women from the fields of science, art, engineering, culinary arts, law, finance and more also facilitate unique, collaborative sessions throughout the week to help girls discover how the pros network, how to plan their financial futures and how to nail that internship, job or college interview.