Welcome to Camp CEO 2022!
A Premiere Leadership Camp for Girls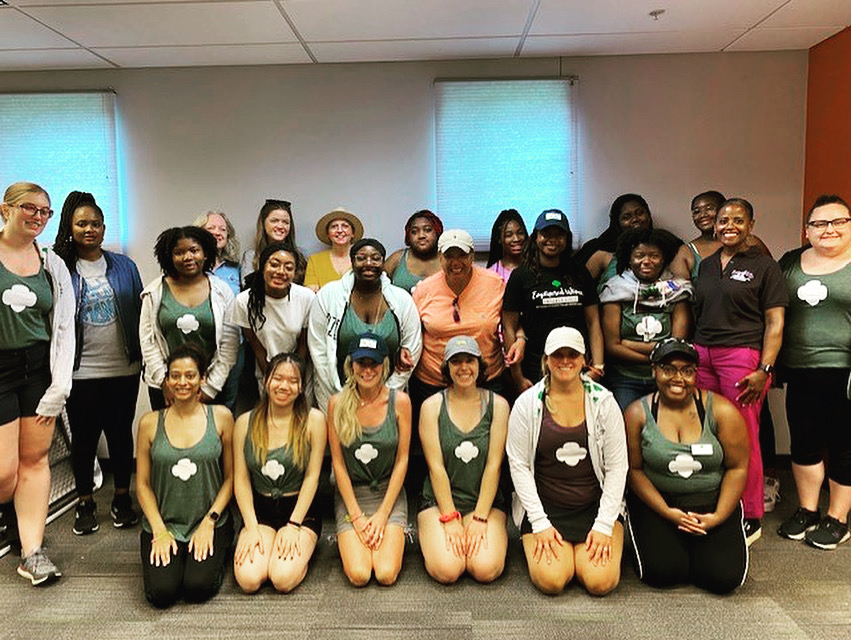 Nothing is more empowering than having someone believe in you!
Camp CEO is dedicated to creating a safe space for Girl Scouts to network and interact with women from a variety of industries and backgrounds who believe in girls and all that they can accomplish. 
The environment is fun, camp-based, and full of unique opportunities to hear about the twists and turns of the women mentor's career paths and ask questions about how they got to where they are today. 
Their stories give Girl Scouts a "peek behind the curtain" and reinforce how tenacity, persistence, being curious, and taking risks without fear of failure can be the catalyst for interesting careers.
Interested?? Act now! Spaces are limited for optimal networking and mentoring experiences.
Open to all Girl Scouts entering grades 9-12 in fall 2022.
Perfect for energetic, curious, innovative, and motivated young women.
Is a safe space where interesting, passionate teens can be unapologetically and authentically themselves.
Mentors will inspire, motivate, and champion Girl Scouts to reach for their dreams.  
This year, Camp CEO will be July 25-27, 2022, at Chicago Gathering Place and at Camp Greene Wood
Register first, then we will send you a special form where we ask you to tell us more about yourself.
Girl Scouts must complete a health history form prior to Camp CEO.
Mentors will be matched once we have your completed forms!
---

To see more about the 2022 program, follow the link below to see a video courtesy of Blue Cross Blue Shield of Illinois.