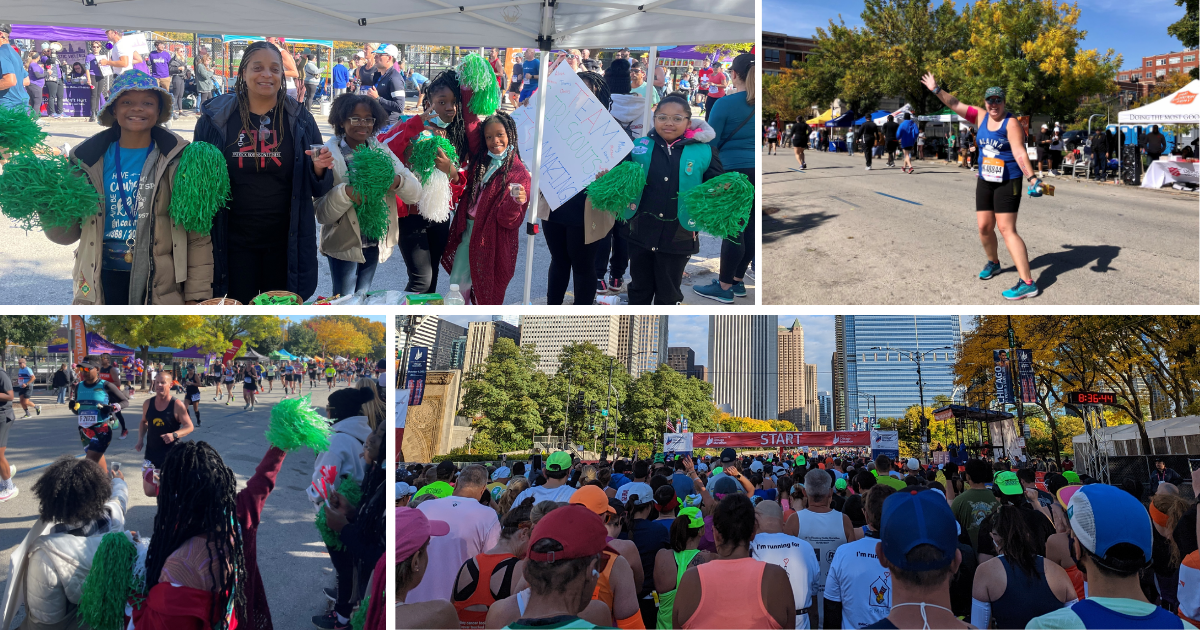 Girl Scout Go-Getters Marathon Team

2023 Bank of America Chicago Marathon
October 8, 2023
When you run with Girl Scouts of Greater Chicago and Northwest Indiana, you are empowering the more than 25,000 girls in our council! 
The Chicago Marathon is one of six Abbott World Marathon Majors, and an experience of a lifetime. Each year, runners from 50 states and more than 100 countries run through 27 Chicago neighborhoods on a flat and fast course that starts and finishes in Grant Park.
We are accepting applications for the 2023 Bank of America Chicago Marathon which will take place on October 8, 2023. SPACE IS LIMITED – don't wait to apply!
The fundraising minimum is $1,250 prior to November 16! After November 16, the required fundraising amount is $1,750. 
We will provide you with a personalized fundraising page and will be with you every step of the way in raising funds and running miles for the Girl Scouts!
When you run with the Girl Scout Go-Getters, you will receive:
Guaranteed entry into the 2023 Bank of America Chicago Marathon
Free virtual and in-person training options with Chicago Endurance Sports
Official Girl Scout Go-Getters team running shirt and running belt
Customizable fundraising page to help reach and surpass your goal
Access to all team events (kick-off meeting, pasta party, and other events decided by team)
Free access to Race Day Resort on race day (located next to the start line with food, drinks, and indoor restrooms)
If you have any questions or need more information, contact Holly Johnson at 312-912-6329 or hjohnson@girlscoutsgcnwi.org.