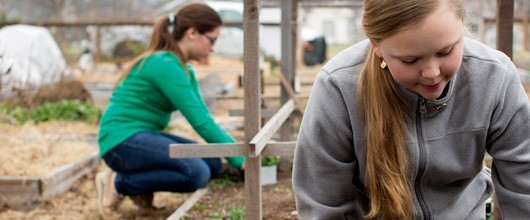 Silver Award
Have you ever looked around your neighborhood or school and wondered how you could make a change for the better? Going for the Girl Scout Silver Award—the highest award a Girl Scout Cadette can earn—gives you the chance to do big things and make your community better in the process. Download the Silver Award guidelines to find out how.

You can pursue your Girl Scout Silver Award if: 

You're in sixth, seventh, or eighth grade (or equivalent)



You're a registered Girl Scout Cadette 
 

You have completed a Cadette Journey
 

Girl Scout Silver Award Steps
 

Identify an issue you care about
 

Build your Girl Scout Silver Award team or decide to go solo
 


Pick your Silver Award project
 


Make a plan and put it into motion
 

Reflect, share your story, and celebrate

Juliettes: Ready to work on your Silver Award? You can have a parent approve your solo Silver Award project; make sure to list who you worked with in your Silver Award Reflection Form as well. Juliette parents should hold the Girl Scout's Silver Award project to the standards outlined in these Silver Award training resources above. If you have additional questions about Silver Award requirements, please email silveraward@girlscoutsgcnwi.org. 
*Please note that parent Silver Award approval is for Juliettes only;  all other Silver Awards must be approved by the troop leader. 

IMPORTANT: As of Oct. 1, 2016, Girl Scouts who need to earn funds to support their Bronze, Silver or Gold Award Projects must participate in the Fall Product and Girl Scout Cookie programs, selling the minimum number of cookies and fall product (per Volunteer Essentials) as their first money-earning activity.
ADDITIONAL COUNCIL RESOURCES
Silver Award projects are approved by troop leaders, and we're here to help! Check out the list of optional resources below, or email us at silveraward@girlscoutsgcnwi.org with any questions.
TRAINING
Attend a council-led Silver Award training session. Upcoming Sessions »
REFLECTION FORM
Tell a story about what your girls did by submitting a Silver Award Reflection Form [PDF] ( view sample [PDF]). Their project may even be featured on our council's blog! Each Girl Scout will also receive a personalized congratulatory letter and certificate.
The Silver Award is a troop-level approved award. For an additional certificate, letter of congratulations and possible media coverage about the girls' hard work, tell us about it here! NOTE: Each Girl Scout who wishes to receive the certificate and letter must complete the reflection on her own.


Silver Award recipients who complete the Silver Award Reflection form (view sample [PDF]) by March 1, 2019, will be invited to the Gold Award Ceremony in 2019, date is TBD. Space is limited; invitations will only be issued to recipients who completed the reflection form.