Girl Scout member accounts are changing and will be offline from Nov. 18 through Dec. 7. Membership registrations and renewals during that time will be fully processed once the new system launches. Learn more on our blog.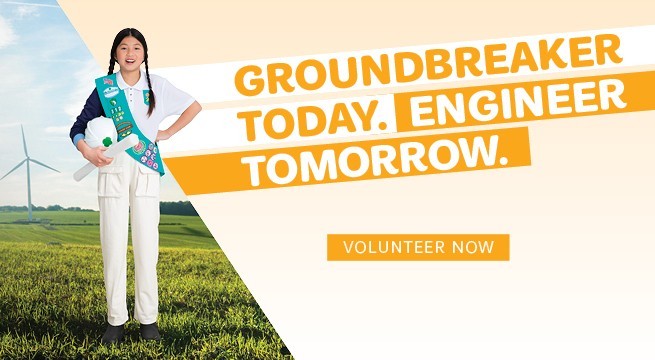 Volunteer with Girl Scouts GCNWI
Prepare her for a lifetime of leadership, and be the mentor she needs.

As a volunteer with Girl Scouts, you'll introduce girls to new experiences that show them they're capable of more than they ever imagined. They'll each find their inner G.I.R.L. (Go-getter, Innovator, Risk-Taker, Leader)™ after all!

You'll be their cheerleader, guide, and mentor, helping them develop essential life skills and confidence that will last a lifetime. Imagine the excitement, the impact, the memories made—those are the moments you'll share at Girl Scouts.
Embark on an extraordinary journey of leadership! 

---
Need to know more? 
There's something for everyone!
See what girls do at Girl Scouts
Check out all of the ways to volunteer

Learn how to start a Girl Scout troop
Find out how to sign up the girl in your life.
---
Receive a FREE Zoom License When You Start a New Troop
Who says the girls get to have all of the fun? Enrich a life and join our community as a Girl Scout Volunteer!

To help jumpstart this life changing opportunity, any new adult that starts a new Girl Scout troop will receive a sponsored membership and a FREE Zoom account upon their completion of leadership training and onboarding! Offer valid until December 15, 2020.
Our membership registration system is experiencing increased traffic. You may experience delays. We are working to resolve the situation. 
Interested in volunteering with a troop? You can be a leader, assistant leader, product program manager, troop support volunteer (parent helper) or service unit member. 

Interested in exploring other ways to volunteer? There are opportunities at events, programs, and camps for you to share your talents and expertise with girls and like-minded adults.