Hello, Alumnae!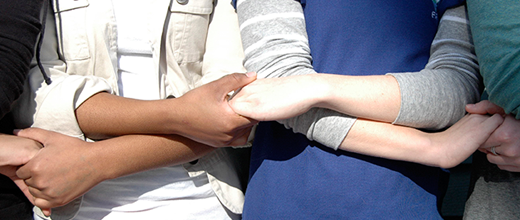 Just like you remember, girls today are grabbing sit-upons for a song around the campfire. They're bettering their communities with food drives and other acts of kindness. And yes, they're still earning plenty of badges!
Girls today are also building apps and robots, discovering their inner entrepreneur, and gaining the confidence they need to change our world for the better.
Connect with us at upcoming events!
This council-wide celebration of giving back invites everyone, including you, our alumnae, to do good in your community throughout our 100 days of service. Special service events for alumnae include:
June 18: Chicago Park District Service Day in Nicholas Park, Chicago
Alumnae Networking Event: June 3, 2016
Alumnae — including Highest Award alumnae — are warmly invited to join us from 7-9 p.m. to meet and greet the Gold Award class of 2016 at the Chicago Oak Brook Marriott. Reconnect with sister alumnae and welcome these extraordinary Gold Award recipients into the alumnae community. Light refreshments and a special geust speaker will be featured.
Legacy Camping
Get back to the heart of Girl Scouting at this camp overnight. See one of our council's beautiful properties come to life and participate in a camp service project with a team of other alumnae. Day participation is also available.