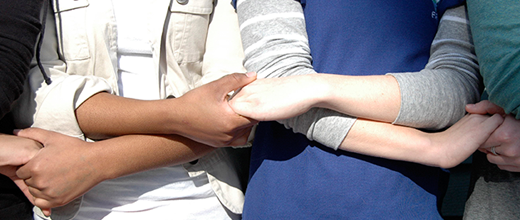 Alumnae
WERE YOU A GIRL SCOUT? (YES, THAT INCLUDES BROWNIES)
Welcome back! We really missed you.
Just like you remember, girls today are grabbing their sit-upons for a song around the campfire. They're bettering their communities with food drives and educational workshops. And yes, they're still earning plenty of badges. 
Girls today are also building apps and robots, discovering their inner entrepreneur, and gaining the confidence they need to change our world for the better.
Now that you're back, we'd love for you to redsicover and recoonect with Girl Scouts in your community. Find out ways to get involved as a volunteer here or donate. 



YOU KNOW GIRL SCOUTING WORKS – NOW THERE'S PROOF!
According to the Girl Scout Research Institute report, "Girl Scouting Works: The Alumnae Impact Study," women who were Girl Scouts as children display significantly more positive life outcomes than non-Girl Scout alumnae.
Approximately one in every two adult women (49%) in the U.S. has at some point been a member of Girl Scouts; the average length of time a girl spends in Girl Scouting is four years. There are currently an estimated 59 million Girl Scout alumnae living in the U.S. 
The study, which was not identified to participants as a Girl Scout project, surveyed a sample of 3,550 women aged 18 and older, roughly half of whom were Girl Scout alumnae and half drawn from the general population. The sample was chosen to be representative of the U.S. population in terms of race/ethnicity, household income, education, marital status, and type of residence.
Compared to non-alumnae, Girl Scout alumnae display significantly more positive life outcomes on several indicators of success.
View the research summary here.