2020 Leadership Expo and Volunteer Recognition
Save the Date and Register! 
Shift the Lens: A Kaleidoscope view into a new Girl Scout year
The future is still bright for our girls, but like a kaleidoscope, we've had to Shift the Lens to get a new view of Girl Scouts and its many wonderful shapes and colors in our changing world.
Join us Friday, September 25,  for a live, virtual Leadership Expo kickoff event and then again on Saturday, Sept. 26, as we celebrate volunteer accomplishments and share inspirations and ideas for the 2020-2021 Girl Scout year.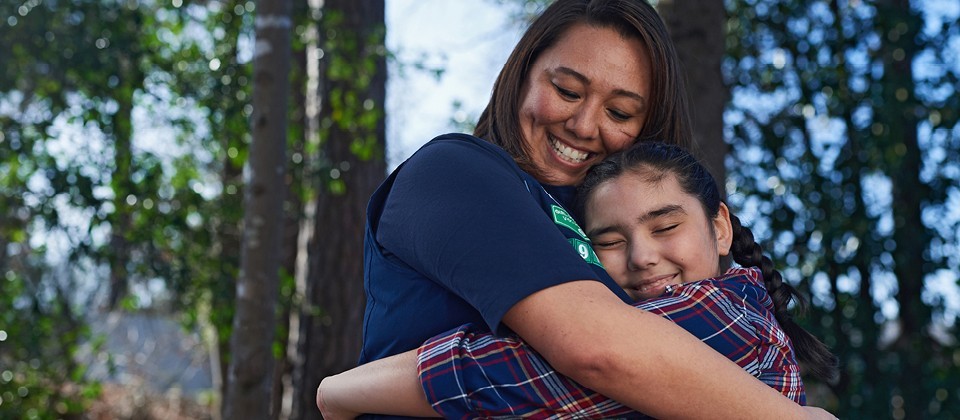 Reconnecting to Our Mission!
Friday, September 25 at 6:30 p.m. - 7:30 p.m. | Online event
Join us for a toast to our new membership year and hear stories about how resilient our founder, Juliette G. Low, was in helping to keep the movement going through all the years.

The story isn't over yet! It's up to us to write the new chapters.
Please wear your favorite Girl Scout apparel or create a piece to show your Girl Scout spirit.
Keynote Address by Lurie Children's Hospital 
Saturday, September 26 | Online event
Shifting the Lens: A Trauma-Informed Approach to Leadership 
In these times, the need for resiliency is as critical as it has ever been. 
Caryn Curry, LCSW, a Mental Health Consultant at the Center for Childhood Resilience, Ann and Robert H. Lurie Children's Hospital of Chicago, will discuss the importance of troop leaders and volunteers using social-emotional learning and trauma-informed practices to promote girls' resiliency. 
---
Leadership Expo Breakout Sessions
Participate in these breakout sessions to gain the tools needed to have a knockout back-to-troop year! 
Active Citizens 
Girl Scouts of all ages can be active citizen and part of a democracy!
Receive an overview of the new civic badges for Girl Scouts of all levels, service projects and higher awards.
Hear about democracy within our own Girl Scout council from our National Delegates who are proposing two national Girl Scout changes
Continuing the Conversation with Lurie Children's Hospital of Chicago: A Deeper Dive to Trauma-Informed Leadership
Join keynote speaker Caryn Curry and co-facilitators Carmen Holley and Dr. Caryn Gouze to learn more of about the impact of social-emotional learning and trauma-informed practices on Girl Scouts' health and well-being.
Carmen Holley is a Social Worker and Mental Health Consultant for Lurie Children's Center for Childhood Resilience. With 20 years of experience, Carmen works collaboratively with schools and community agencies to establish best practice systems and structures to create and maintain healing-centered child and youth serving classrooms and organizations.  
Dr. Gouze has served as the Director of Training in Psychology at Ann & Robert H. Lurie Children's Hospital for over 30 years. She also serves as Professor of Psychiatry and Behavioral Sciences in the Northwestern University Feinberg School of Medicine.
For the past seven years, Dr. Gouze has worked in the Center for Childhood Resilience at Lurie Children's Hospital, devoting her time to building resilience in youth through the identification, development, and implementation of trauma informed practices in early childhood and after-school programs.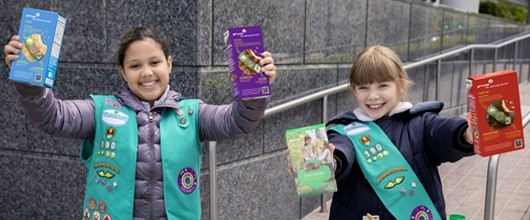 Cookies, Magazines, and Nuts... Oh my!
Please join your Product Program team as we take you on the wonderful adventure of Fall Product 2020 and Cookies 2021! 
Be among the first to see some of the "newest" things our programs have in store for our girls! 
Learn about our new vendor!  See our new products!  And because we are virtual this year, you may not be able to taste the new products, but you will be able to see them, and we can taste them on your behalf!  (This session does not take the place of training for each program; it's just a fun overview!)
Going Digital - Tips to Attract More Adult Support for Your Troop
Whether your meeting virtually or in-person, learn ways to attract and engage adults to help lead or support your troop in a virtual world.
Racism and Hate Have No Place Here
For more than 100 years Girl Scouts has stood for making the world a better place and pledged to "help people at all times."
Those words carry great weight and responsibility and inspire us with strength to work collectively and to assure that racism and hate have no place in Girl Scouts.
Learn about GCNWI initiatives and tools and resources to support all girls.
 Virtual Troop Meeting Simulation
You will explore managing the girl-led process and group management tactics in the virtual space led by mock troop leaders.
This year, new badges allow girls to learn about topics of automotive engineering, STEM careers, entrepreneurship, and civic engagement. Participate in our virtual troop meeting to try one both the activities out.
The "Troop" will decide on a badge activity using the VTK as a tool for making girl-led decisions. Enable you to manage a virtual meeting and while keeping it girl led.