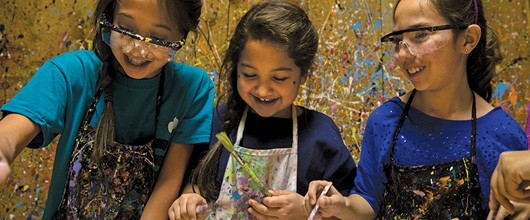 Council Series
For girls who want to dive deeper into the topics that pique their interests, we've developed specially-designed series in areas of law, finance, robotics and more! Each session builds on the last, so girls have an enriching experience.

PROJECT LAW TRACK | Spring 2019
Choose Chicago, DuPage County or Lake County!
Ages: Cadettes, Seniors, Ambassadors (Grades 6 - 12)
Have you ever wondered if a courtroom really looks like it does on your favorite law show? Or, how lawyers create their opening and closing statements? Well, now is your chance to learn from the professionals at Project Law Track.
In each series of sessions, taught by real-world law professionals, you'll get to meet other girls who are interested in law as you plan and prep for a mock trial in a real courtroom. Whether you will be defending a perpetrator or arguing for the prosecution, it's up to you! No matter which side you argue you'll be sure to come away with lots of new insight. 
Check back for future opportunities!
---

PROJECT MARKETING TRACK WITH HAVAS
Ages: Seniors and Ambassadors (Grades 9 - 12)
Learn practical skills used everyday in the advertising industry and envision a career as a true thought-leader in marketing and brand. Girl Scouts will create their own social media campaign to recruit the next generation of Girl Scouts that will actually be used by Girl Scouts of Greater Chicago and Northwest Indiana! Sessions are facilitated by Havas Chicago, an international advertising agency. Register individually or as a troop.
Check back for future opportunities.
---

PROJECT MEDICAL TRACK 
Ages: Seniors and Ambassadors (Grades 9 - 12)
Have you thought about becoming a doctor or nurse? What about an epidemiologist, pharmacist or researcher? Join a diverse group of Rosalind Franklin Medical School students to learn about what really happens in med school, the different careers available, and whether you see on E.R. or House is the real deal. 
No application is necessary, and you should have a strong interested in STEM or medicine. Certificate and patch included.
---

 LEGO ROBOTICS
Our council is proud to partner with FIRST Robotics and has a strong, successful history of involving girls in these programs. Since 2008, we have supported more than 76 teams and close to 500 girls. Our program continues to grow and involve more girls in robotics.
---